NOTE: These numbered photos are to be used as a guide in conjunction with the written instruction sheet supplied with the kit.
Be sure to review all photos before you start the installation, feel free to call Dale if you have any questions.
775-463-5394
1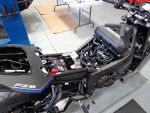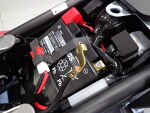 Remove the gas tank, side covers, and disconnect the negative battery cable.
2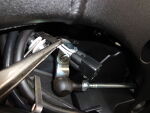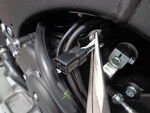 Locate and disconnect the 02 sensor harness plug as shown and tuck away.
3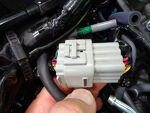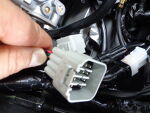 Locate the large fuel injector sub harness plug and disconnect.
4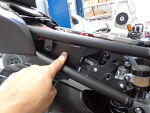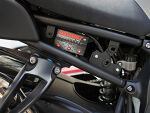 Using the supplied Velcro mount the Holeshot Supertune pro tuner as shown, then route the wire harness near the injector sub harness plug.
5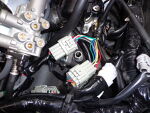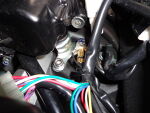 Connect each Supertune Pro harness plug to the mail and female sub harness plugs as shown on each side of crank case breather hose nipple.
Connect the black ground wire as shown, along with original ground cables.
6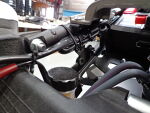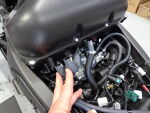 Bundle up and neatly nylon tie the Supertune pro harness to the frame tube.
Now remove the hoses from the air box noting their locations.
7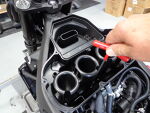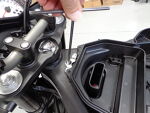 Remove the air box mounting bolts around the velocity stacks, and the front mounting bolt.
8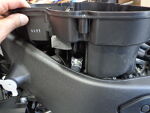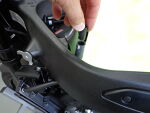 Disconnect the AIS hose from the air box nipple as shown. The supplied rubber plug is installed in the AIS hose.
9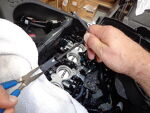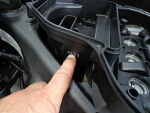 Spray a little WD-40 on rubber plug, then push into the AIS hose about 1.5" inches.
Second photo shows where the 1" inch hole needs to be drilled in the air box.
10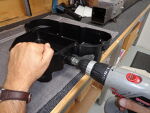 Using a 1" hole saw drill the hole in the air box location as shown, then blow and and clean up.
11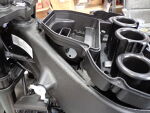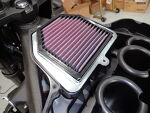 Reinstall the air box base, then install the K&N air filter.
12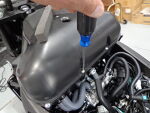 Complete the air box install, then double check all your hose and wire plug connections. Reconnect the negative battery cable, and assemble the rest of the bike.
Your all done, so now its time to fire it up and go for a test ride!