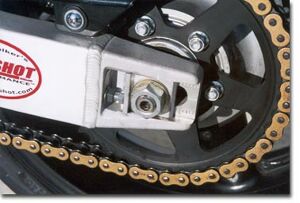 As you may know, the original factory rear axle castle nut and soft washer just doesn't cut it. They constantly show signs of wear and the nut tries to come loose, the factory castle nut also chews up the axle threads over time. Dale's new kit includes a heavy duty nut and a grade 8 large OD washer. This allows for a much larger contact area when tightened to the proper torque of 68 to 72 FT-LBS. It will also keep the axle threads in much better condition and will not back off. The use of a cotter pin is no longer necessary.
Fits all year Bandit 1200 & 600's.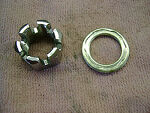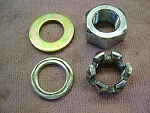 Product Title
| | | |
| --- | --- | --- |
| Description | Part # | Price |
| Nut & Washer Kit | HS-ANK | $11.95 / each |
All orders plus shipping - Prices subject to change without notice
These are a non-returnable item!