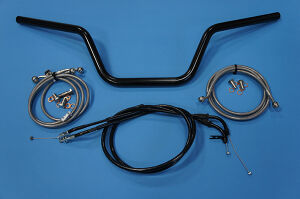 Dale spent countless hours testing his new Holeshot Comfort Touring Handlebar Kits for the 1200/1250 Bandit. If you ride any long distance you will love these bars. They bring the bars up, and adjustment allows them back toward the rider so you are no longer pulled forward to reach the grips. They also have a super nice comfort bend, so the kink is no longer on your wrists like the original funky bars. These also make the 1250 flick side to side so much easier you wont believe it's the same bike. The complete kit includes: Holeshot comfort bars, longer throttle cables, along with stainless braided Galfer brake, and clutch lines. The ABS and FA model includes a longer top line only, making it a lower cost as well as easy installation. This is hands down the best looking most effective touring handlebar kit available for your Bandit, and a much better way to go than all the bar back types available.
The Holeshot Comfort Touring Bars are CNC bent and made from DOM American 7/8" inch steel tubing, then powder coated in a 60 % gloss satin black finish. The ID will fit the original bar ends, after market or the Throttlemeister, but must be lightly sanded or tootsie rolled inside for a perfect fit. A 11/16 inch drill bit also does the trick.The customer must also drill the holes for the switches once you have the bars installed. If you have a hard time reaching your stock bars, or your shoulders start killing you when you ride, then consider giving the new Holeshot Comfort Touring Bar kit a try. You wont be sorry, these blow away the Daytona bars you may have heard about as far as the bend, quality, flex and finish.
The Gen 2 1200 Bandit kit is now ready and fits 2001-2005 models only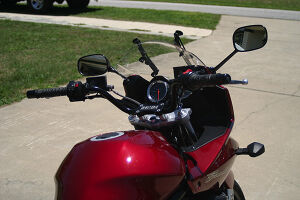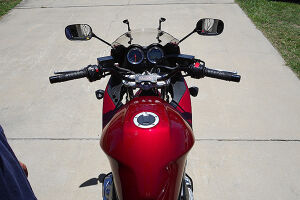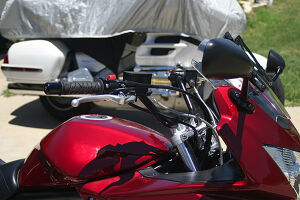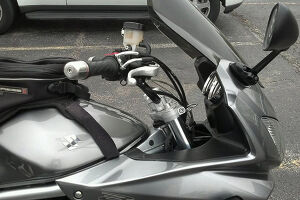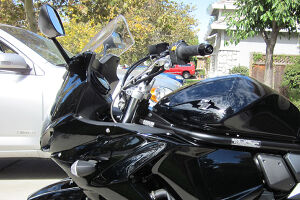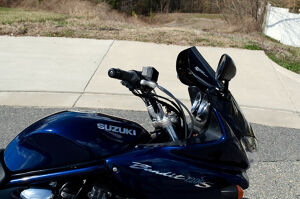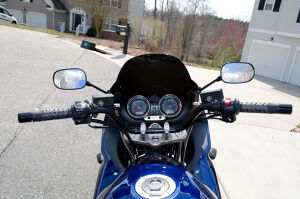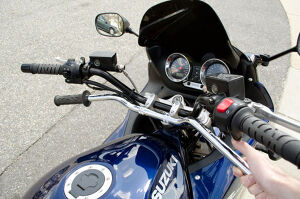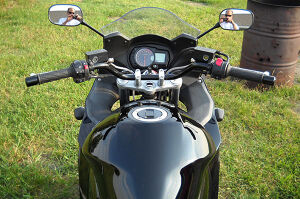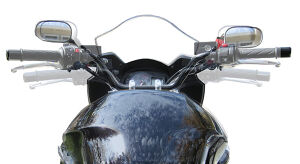 Bandit 1250 Holeshot Comfort Touring Bar Kit
| | | |
| --- | --- | --- |
| Description | Part # | Price |
| 1250 Non ABS Model | B1250-NTBK | $389.00/each |
| 1250 ABS / FA Model | B1250-ATBK | $369.00/each |
| 1200 S/ N Models 01-05 | B12-TBK | $389.00/each |
All orders plus shipping - Prices subject to change without notice
These are a non-returnable item!
Cable Life Spray Lube

NOTE: You will need to lube your new throttle cables before you install them!

Cable life spray lube is the perfect throttle cable lube. It lubricates in sub zero to super hot climate temperature ranges, displaces moisture, prevents rust and corrosion. Special anti-wear additives help to extend cable life and leave a non-drying ultra thin slick film for a smooth operation.

| | | |
| --- | --- | --- |
| Description | Part # | Price |
| Cable Life Spray Lube | CB-SL | $7.95 / each |

All orders plus shipping - Prices subject to change without notice