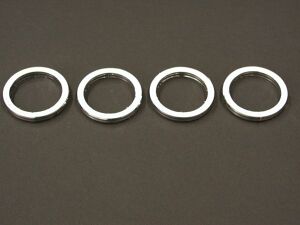 It is always a very good idea to replace your original exhaust gaskets when you are installing a new header system to prevent exhaust leaks.
Our Holeshot exhaust gaskets are premium quality.
Bandit 600/1200 Exhaust Gaskets
Description
Part #
Price
Exhaust Gaskets
B-EXG
$4.00 / each
(order 4 for a set)
All orders plus shipping - Prices subject to change without notice
These are a non-returnable item!