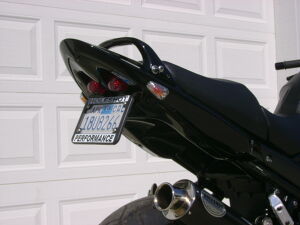 The Bandit 650/1250 Holeshot Powerbronze Undertail Kit is really a beautiful set up that transforms the bike by getting rid of the ugly rear plastic fender. It comes with our clear lens flush mount type blinkers, rear tag lights built into the the tail light lenses, and Dale's own adjustable black anodized license plate bracket. The original inner fender is removed, easily trimmed then re-installed. The new undertail is then installed and neatly covers the inner fender area. This makes it super clean when the seat is removed by retaining the tool kit storage compartment. The total job can be done by any home tuner with normal hand tools, a dremel tool. Undertail comes in gloss black finish only.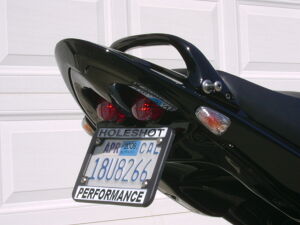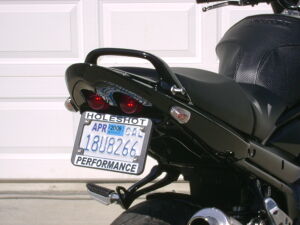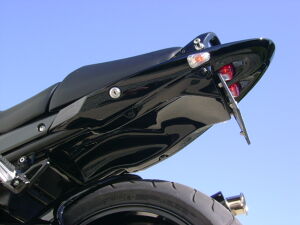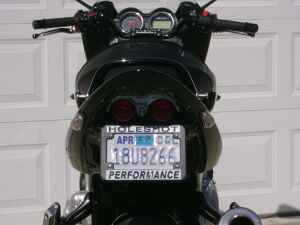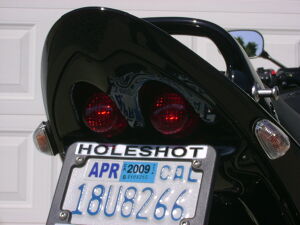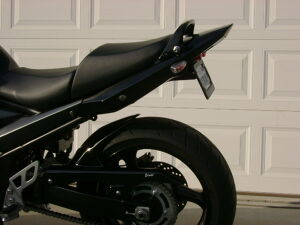 Holeshot/Powerbronze Undertail for Suzuki Bandit 650/1250
| | | |
| --- | --- | --- |
| Description | Part # | Price |
| 1250 Undertail | 1250-PBUT | $289.00 / each |
| 650 Undertail | 650-PBUT | $289.00 / each |
All orders plus shipping - Prices subject to change without notice
These are a non-returnable item!