NOTE: These numbered photos are to be used as a guide in conjunction with the written instruction sheet supplied with the kit.
Be sure to review all photos before you start the installation, feel free to call Dale if you have any questions.
775-463-5394
1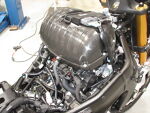 Remove body work seat and fuel tank. Remove air box PAIR valve hose as shown.
2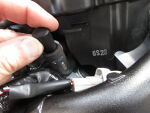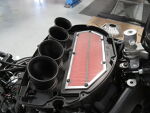 Lube supplied rubber plug and install in hose deep enough to clear nipple on air box, then reinstall. Remove air box top cover and the original air filter.
3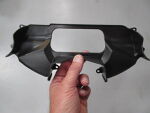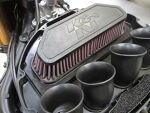 Remove the air box restrictor, then install K&N air filter being sure its seated in the air box locating groove. Now reinstall the air box top cover also being sure its seated properly.
4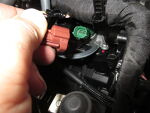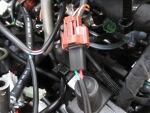 Neatly route Supertune Pro harness from the rear tail section, and nylon tie along the way. Be sure to leave enough slack to reach the injector plugs. Piggy back the Supertune Pro harness plug into the original wiring harness injector plug, then insert the other STP tuning box harness plug into the corresponding injector plug as shown. Be sure match up the correct plugs. It does not matter which injector you start with.
5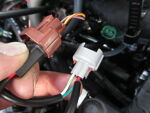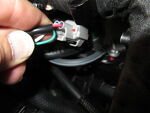 Do the same on the other three injector plugs one at a time. Be sure they are fully seated snapped in place. Using a little dielectric grease on the plug seals is a good idea. Neatly bundle up the remaining harness using nylon ties.
6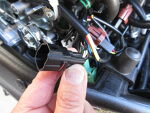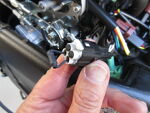 Locate and unplug 02 sensor harness plug connector. Now install Holeshot 02 bypass being sure its fully snapped into place. Tuck back away near wiring harness.
7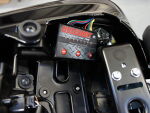 Using supplied Velcro square, mount the Supertune Pro tuner on the rear frame tube as shown. Reassemble the bike being sure to double check your hose routing and connector plugs.