Note: These are true numbers measured on Dales in-house Dynojet 250 I Dynamometer with "Win Pep 7" program while still at our location in CA.

The Holeshot compound at the time was about 200 feet above sea level and the dyno room kept at a constant temperature as possible. These results were also achieved with Dales tuning, which is a bonus. Dale uses his dyno as a measuring tool for development and testing only.

Be aware, that dynos, dyno operators, mode run, conditions and bikes can vary 3-8 hp, so this should only be used as a reference for before and after results.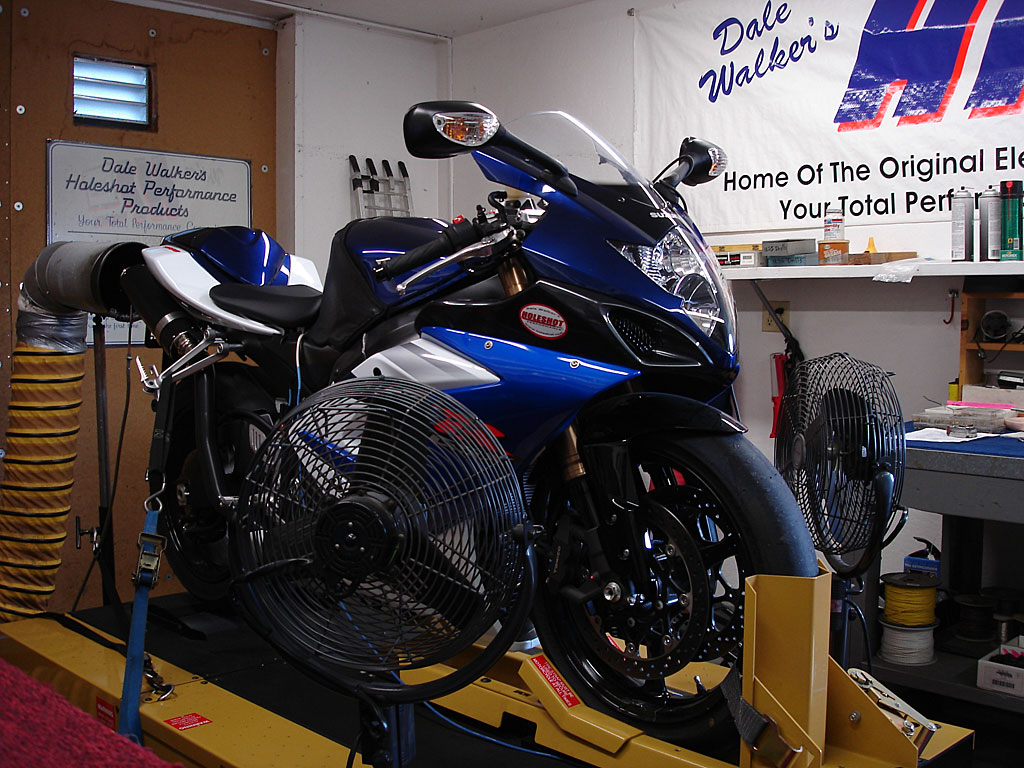 Run 001 (Blue Line)

bone stock




Run 019 (Red Line)

Holeshot high pipe slip-on, with Dale's Power Commander custom mapping